Rolling Mini Strings
I was trying to determine the best way to store lights and hoped over to the experts on Planet Christmas. They suggested rolling each string like a ball of yarn. They stated that you won't have any tangles that way and will be able to save storage room. I have to say, I was a bit skeptical, but decided to try it anyways.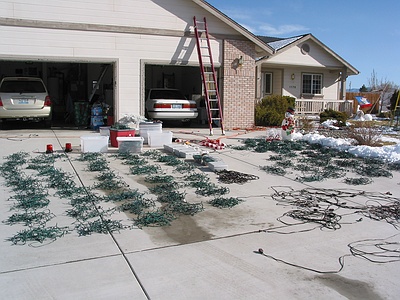 Small portion of the lights to be stored. In previous years, I stored mini strings by using the hand to elbow method (like rolling up rope or extension cords). I could normally store anywhere from 12 to 14 strings per container using this method.
So, we tried the "ball of lights" method (a.k.a. like rolling a ball of yarn). It takes more effort than the hand to elbow method, but each string is much smaller in storage space!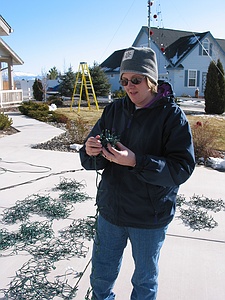 Here is my faithful wife diligently rolling each string. Her rolling technique was never questioned. :)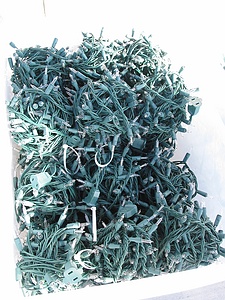 What the strings look like stored in the "ball of lights" method. We were able to store 36 strings of lights per 66 quart container! Wow!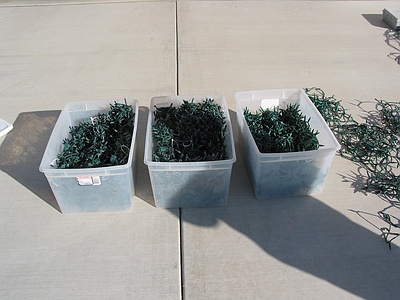 All strings from the megatree were able to fit in these 3 containers. That's 108 strings! So, lesson learned! It may take longer, but it is worth it in the end. Thanks to the gurus on Planet Christmas!